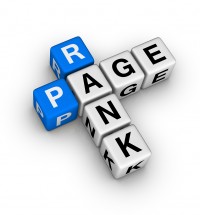 In case you all haven't noticed yet, Google just updated their toolbar page rank. The update just happened yesterday August 2, 2012 as far as I'm aware of.
Page rank is obviously a very misleading metric and can be a distraction from the important aspects of SEO but it's always fun to keep your eye out for that next PR update, just to see if you've got any new bragging rights.
Here are a couple interesting observations I've had so far pertaining to our site and the page rank of our internal pages versus our home page.
Many of our internal pages, which do not have any external inbound links, have achieved a page rank of 2 with this latest update. Many of these same pages don't have any internal links from pages above a page rank 0 or 1.
Our home page, and our main blog page, have both acquired authoritative external inbound links since the previous page rank update but have not received a pr gain. The page rank for these two pages is still 1.
I have absolutely no explanation for these metrics. How can an internal page with no external backlinks, and no high juice internal links, have a page rank of two? How can they have a higher rank than the home page of the site which has many high authority links?
I encourage you to take a look at the page rank for internal pages on your site and see if you come up with anything strange and unexplained. Please share with us what you've found and feel free to share your thoughts on why this is occurring.