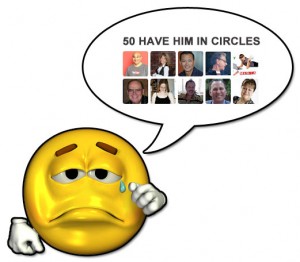 Stop! Just for a second, forget all the negative things you've read about Google+ and listen. The bottom line is, Google Plus has lots benefits for your internet marketing, especially if you're a blogger.
Before you give up and call it a complete waste of your time, try this tip. Trust me. You'll have people adding you to their circles in no time. What you do with those connections is up to you, but at least it will be a step in the right direction right?
Getting People to Add You to Their Google+ Circles
Step 1: Here's a huge list, literally thousands of Google+ Circles that users have assembled and shared. Click Here
Step 2: Find Circles that are relevant to your industry (or not) and follow the link.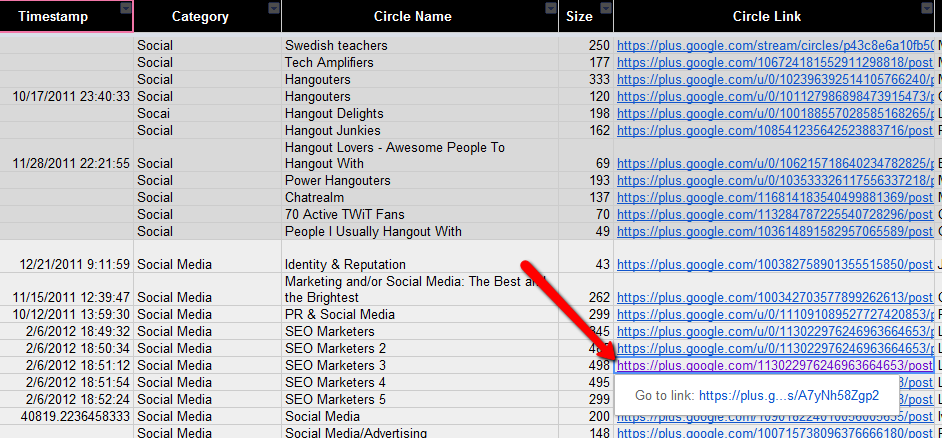 Step 3: You will now see the Google+ post that the circle was shared on. Click the "Add Circle" link in the center of the circle.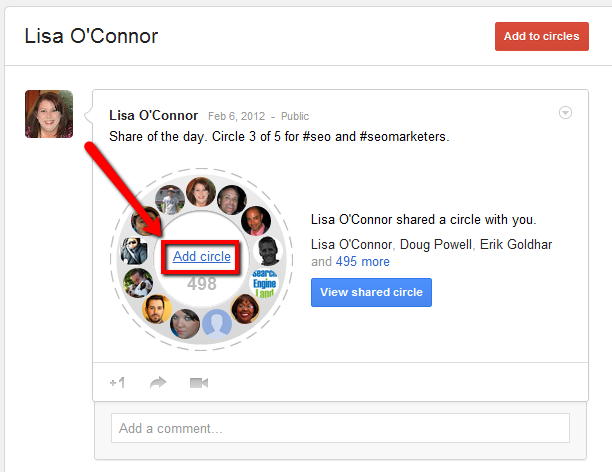 Step 4: Now type an existing or new circle name into the search bar and click "Add to Circle".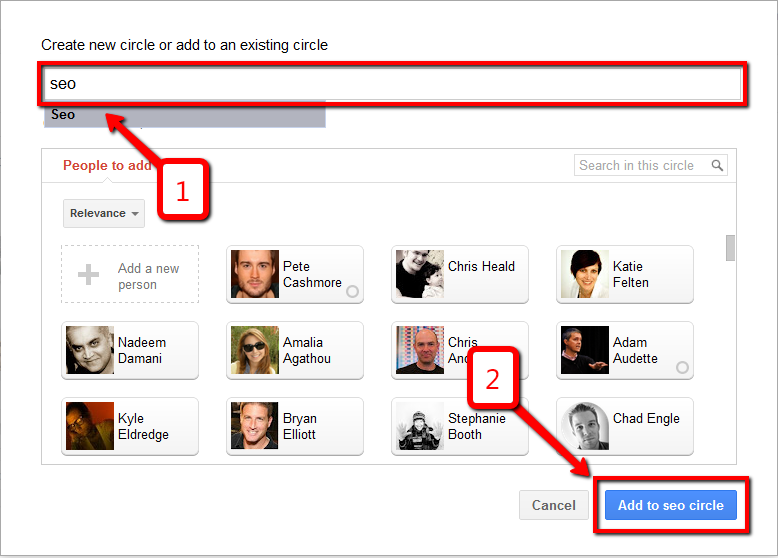 You just added the entire circle at once. That wasn't very hard was it? Now sit back and watch these people return the favor.
Guidelines: Don't Go Overboard
I should note that there's a limit to how many circle additions you can make in a 24 hour period. Google doesn't say what the exact number is, just that they will put a hold on your adding if they see a large surge in a short period of time (Read more about Google's limits on circles), so you might hit your limit after adding one circle. If this is the case try scheduling one day a month for adding new circles. I suggest monthly because you have to give users a chance to add you back. If you have a very high "In Your Circles" to "Have You In Circles" ratio, people might be less inclined to add you.
We'd love to hear about your experience using this tip so please share with us in the comment section below. If you have other tips for increasing your Google+ connections please don't hesitate to share those as well.